Kids Learn about Salmon Life Cycle and Catch a Few!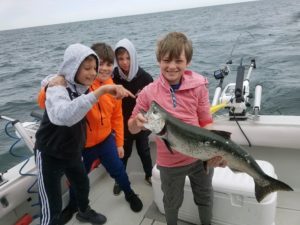 Every year about 300 classrooms throughout Michigan raise salmon – from eggs to smolt – then release them in the spring.
A part of the Michigan Department of Natural Resources Salmon in the Classroom program, every spring boats in Saugatuck then take many of these students out on Lake Michigan to catch a few and see what these fish are like when they have grown.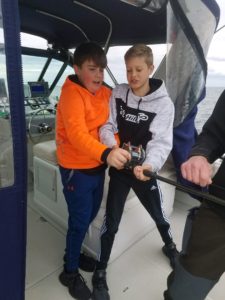 West Michigan Charter Fishing Captain Eric Schippa has been participating in this for many years, and today was no different.
With 4 students from Saugatuck Schools, we set out and even managed to put a few, five, fish on the boat with these young anglers who are continuing their science education by learning more about the life cycle of Salmon in Lake Michigan.
You can learn more about the Salmon in the Classroom program by clicking here.
Please follow and like us: