The Big Fish Just Keep Coming….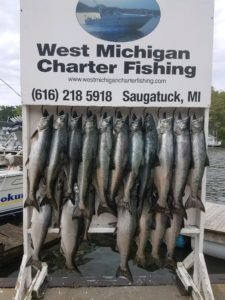 Another great morning of fishing out of Saugatuck!
I swear, we aren't just posting pictures of the same fish every day, we really are doing this every day right now. There are stacks of cookie cutter 18-20 lb fish with a number of them over 20 lbs!
There have even been a few fish boated this week on some boats over the 30 lb point. We have had one so far, but we know there are more out there this year.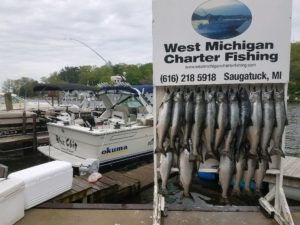 Oh, and just for a buddy of mine's wife, yes, we have phenomenal sunrises over the dunes in the mornings that we get to check out every morning (between catching fish that is). It really is a pretty amazing thing to go hang out on Lake Michigan, do a little salmon fishing out of Saugatuck and kick this summer off the right way this holiday weekend. With that said, it's time to get the boat ready to do it all again tomorrow.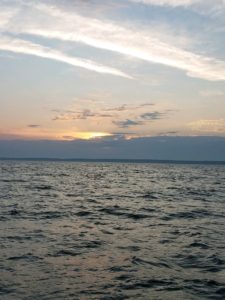 Please follow and like us: