Sometimes, Night Fishing Delivers Big Fish
We couldn't help but put up a quick post of this lunker of a fish!
An evening bite turned this guy hungry and we were in the right spot to bring him into the boat.
We love putting our customers on to fish like this!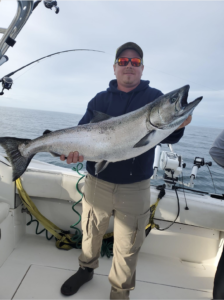 Please follow and like us: