Steady Good Fishing Keeps Delivering
A mix of fish in the area delivers a variety including Salmon, Coho, and Lake Trout to keep us busy on every trip!
While the water is warming up and changes a bit each day, we have been working deeper, and shallower depending on the currents and the temperatures, but we keep getting on the fish. The next few weeks are shaping up to be some pretty darn good fishing. We look forward to putting our customers on the fish!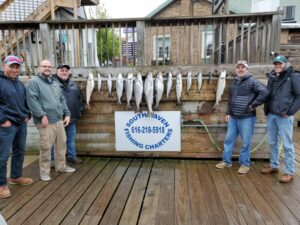 Please follow and like us: